Results
2013
Ironman 70.3 Canberra (Australia) / 10th Place
Ironman 70.3 Taiwan / 4th Place
Metaman Half-Ironman (Indonesia) / 4th Place
Cook River Run (Australia) / 1st Place
Kedumba Half Marathon (Australia) (NEW RACE RECORD) / 1st Place
Ultimate Triathlon (Australia) (EXTRA 10 KM BIKE, FASTEST RUN) / 7th Place
2014
Challenge Bahrain / 28th Place
Pariaman Duathlon (Indonesia) / 4th Place
Pariaman Triathlon (Indonesia) / 5th Place
Challenge Foster (Australia) / 14th Place
Ironman 70.3 Taiwan / 8th Place
Ironman Malaysia / 8th Place
Mamaia Challenge (Romania) / 2nd Place
Xman Romania Middle Distance National Championship / 1st Place
Challenge 70.3 Taiwan / 4th Place
Challenge Philippines / 12th Place
2015
Ironman 70.3 Bahrain / 20th Place
Ironman 70.3 Taiwan / 8th Place
Ironman 70.3 Gurye (South Korea) / 10th Place
Ironman 70.3 Incheon (South Korea) / 9th Place
Bangkok Triathlon (Thailand) / 10th Place
Xman Romania Middle Distance
National Championship / 1st Place
Ironman 70.3 Japan / 10th Place
Ironman Taiwan / 11th Place
Running Wild Long Distance (Australia) / 1st Place
2016
Ironman 70.3 Xiamen (China) / 7th Place
Ironman Taiwan / 13th Place
Triathlon Challenge Mamaia (Romania) / 1st Place
Ironman 70.3 Chungju (South Korea) / 3rd Place
Xman Romania / 2nd Place
ITU Sprint Distance Balkan Championship(Romania)/ 5th Place
Ironman 70.3 Vietnam / 9th Place
Sungaliat Triathlon Indonesia / 2nd Place
Ironman 70.3 Taiwan / 10th Place
2017
Ironman 70.3 Qujing (China) / 9th place
Ironman 70.3 Bintan (Indonesia) / 7th place
Ocean Lava Romania / 3rd place
European Half Ironman Championship
(Denmark) / 14th place
Ironman Taiwan / 6th place
2018
Ironman Taiwan / 7th place
Ocean Lava Poland / 3rd place
Ocean Lava Belgium / 2nd place
Ironman Austria / 19th place
2019
Taitung International Half Ironman (Taiwan) / 1st place
ITU Middle Distance European Championship (Romania) / 8th place
Ironman Zürich (Switzerland) / 10th place
Endurace Half Ironman (Romania) / 1st place
From the blog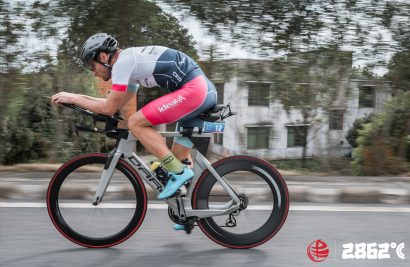 Let's talk about TSRf triathlon TT bike.

Dare bikes are from Taiwan. They offer road, triathlon and gravel bikes. I started using my first Dare TSRf triathlon bike in 2019. The first time I saw and touched it. I was shocked about the precise quality.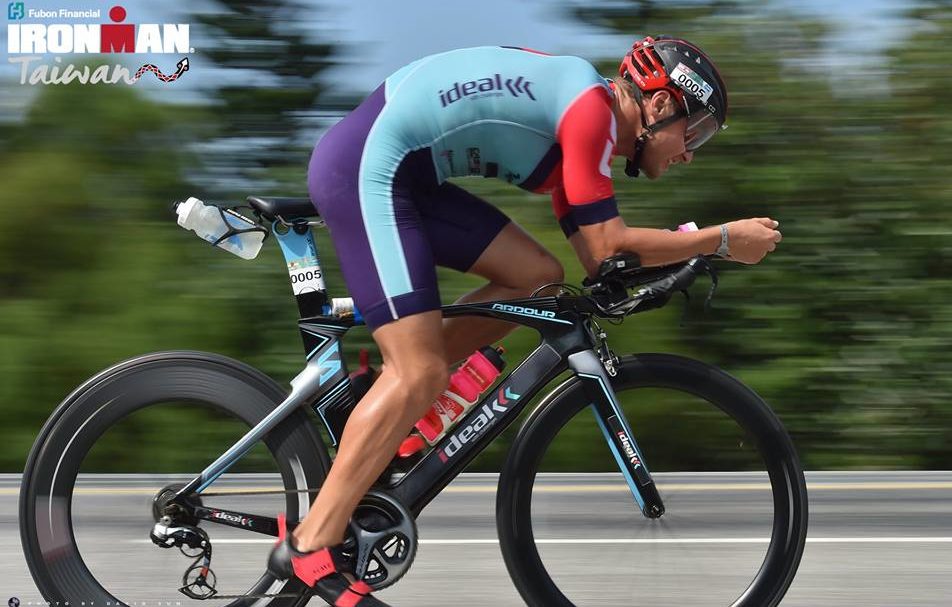 My main race this year was Ironman Taiwan. To avoid going to Asia for only 1 race, we planned a short Asia-tour beforehand.
See all blog posts
Services
Study, work, or tri?
Keeping up with the demands of training while maintaining a full academic and working schedule is not easy. The mentor program is designed to help young talents avoid giving up their triathlon career early on in their life.

Triathlon is a selfish sport. 
Swimming, cycling and running requires a lot of time and energy. However, raising awareness of the importance of sports and a healthy lifestyle is what a triathlete can pass on to the society.

Develop your inner power!
Do you have a unique set of goals but do not know how to reach them? We will maximise your capacity to perform at your best and become who you always wanted to be.